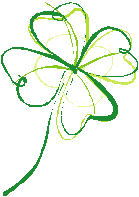 Because everyone has the potential to shine!
---
2424 Washington Street
Suite LL 110
Waukegan, IL 60085
Phone: (847) 336-7733
Fax: (847) 336-7722

Not all forms of treatment are equally effective and no single treatment is appropriate for everyone. At JEM Treatment, Inc. we provide individuals with guidance and education to help them understand their choice for medicated assisted treatment (MAT).

Our purpose is to provide comprehensive treatment and relapse prevention as individuals learn to make healthy lifestyle changes.

Our mission is to provide a safe, holistic learning environment for individual clients, professionals and the community at large.

Our program provides a safe, confidential and non-judgmental environment where patient's efforts to improve and change are fostered and nurtured.

At JEM Treatment, Inc. we know that everyone has the potential to shine. Therefore we are here to help individuals down the path to freedom from substance abuse by assisting with social adjustment.